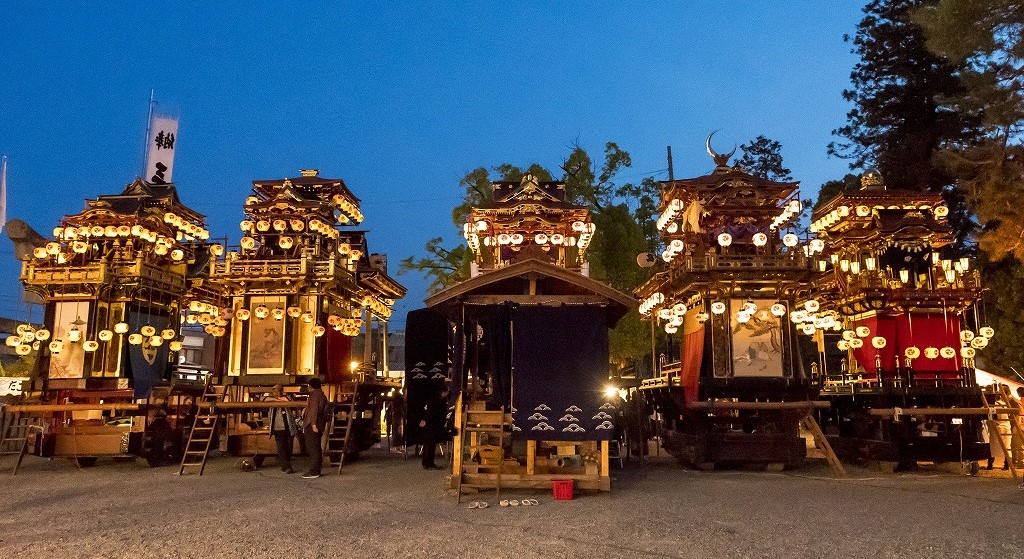 There are 5 big gorgeous floats (yama) possessed by five communities near Miwa Shrine. According to records, the presentation, shape, and decorations of these floats were the same as those in 1775. Which means those shapes and decorations were made so long ago.
The height of floats is about 6m, the width is about 3m, and the weight is about 5t. These floats are full of carvings and metal decorations that were common in the 1700s. These floats are also called Yama, that resemble mountains (yama in Japanese) through the use of towering wooden ornaments.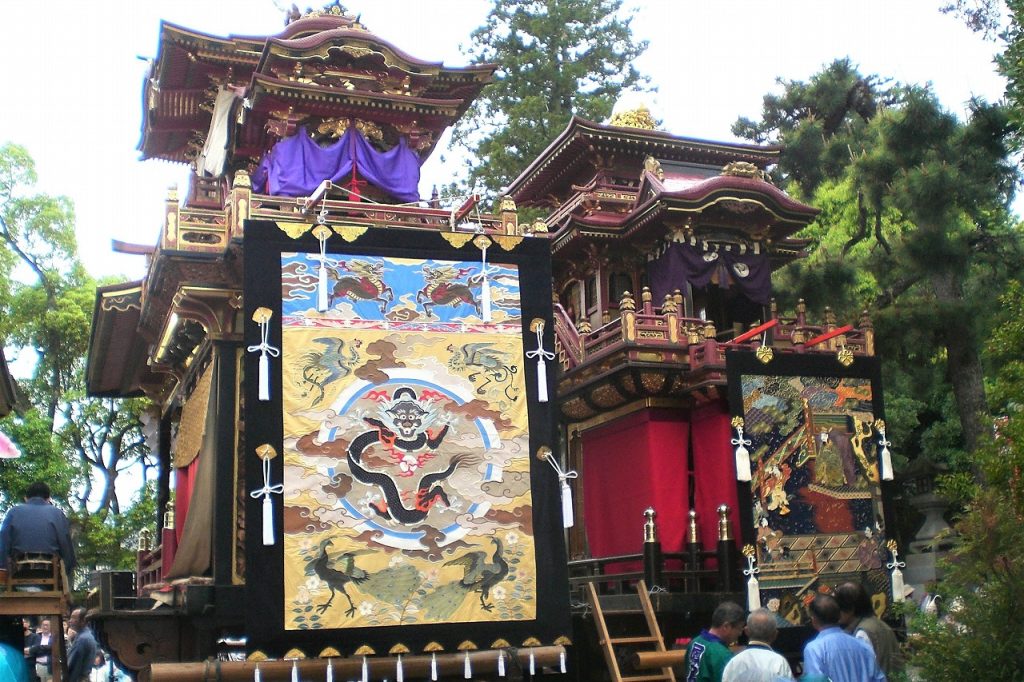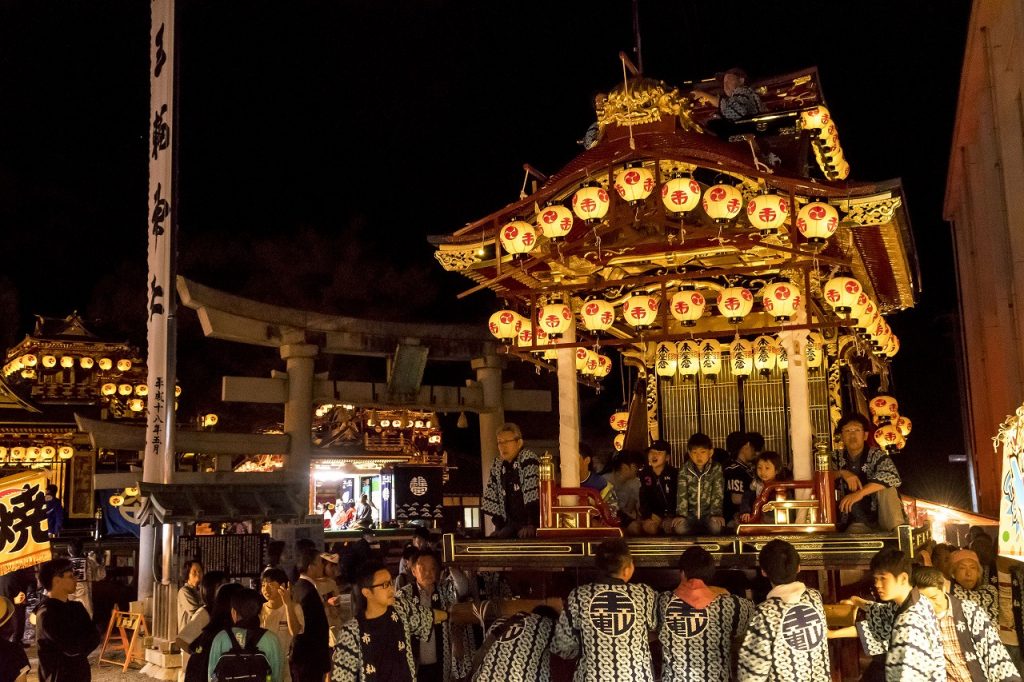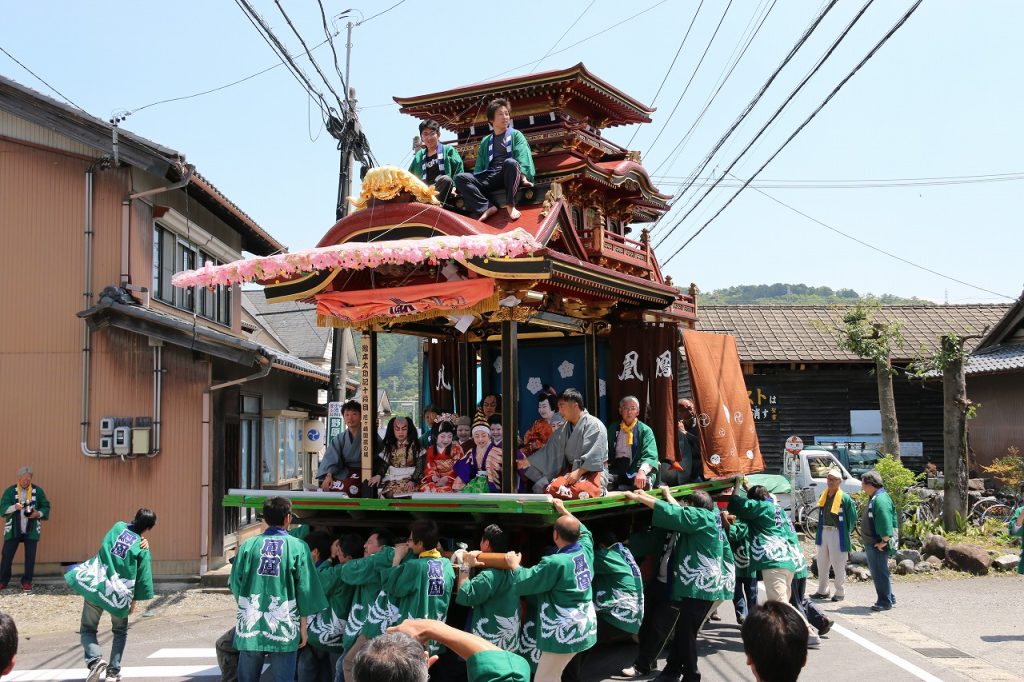 Each float also has a beautiful curtain on its back called Miokuri-maku. Miokuri means send-off. When the float goes back to its storage from the shrine precinct, people enjoy its back view.
On festival day, the five floats are taken out of their warehouse in each town, head toward the shrine, and they line up in a row in the precincts. Children's Kabuki is performed on the float in the middle. At night, the floats return to the warehouse. Before returning to the warehouse, they line up vertically on Honmachi street. The view of the line up is magnificent.